At Skole, we know childhood is a treasured time. We believe it is our responsibility to provide environments and experiences that capture the joys of childhood, nurture each child's individual growth and development, and pave the way for success in school and life.
We offer a unique early education experience built on 30 years of expertise, and on what working families have told us they want and need for their children…and for themselves. Child care and early education isn't just what we do – it's who we are.
we meet kids where they are.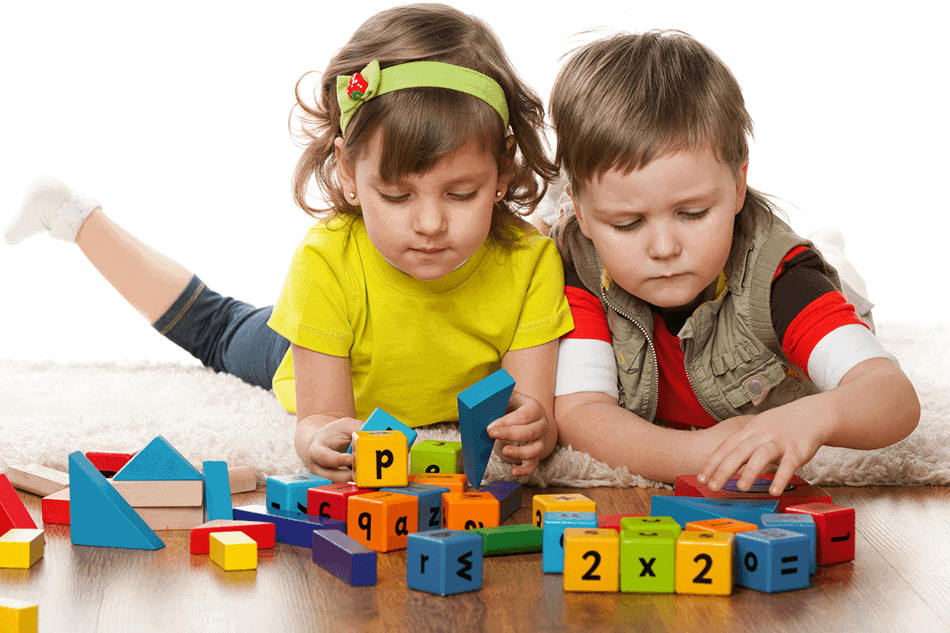 Our loving and language-rich toddler community meets the needs of growing toddlers (1-2 yrs old). The pre-planned school environment gives opportunities to develop basic motor skills, sensory and perceptual development, language acquisition as well as making kids understand simple commands. Children model the peer group, recite rhymes and stories in a fun way to get settled down.
Our trained and caring Montessori teachers help adjust toddlers' needs as they experience their first contact with other children and learn to participate in a cooperative group.
TENDER HEARTS (2-3 Yrs play group)
Our classroom flourishes under the guidance of trained teachers in a "prepared environment." During the formative years, children easily learn daily life skills, strengthening skills, eye-hand coordination, gross and fine motor skills which they find fascinating. Activities in the preschool classroom include early language and number work, "practical life" (cooking, manners & personal care), introduction to cultures and geography, art and music activities, botany and zoology. A Montessori preschool education develops a creative,caring and confident child who loves to "learn".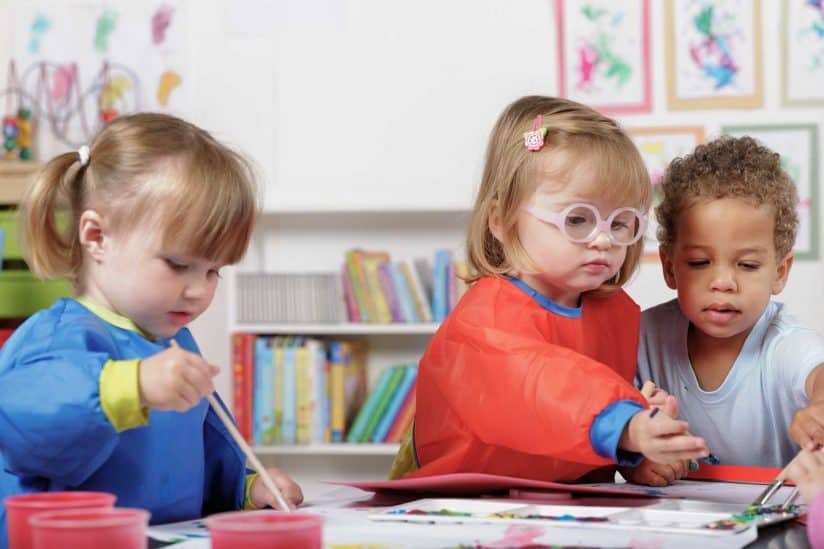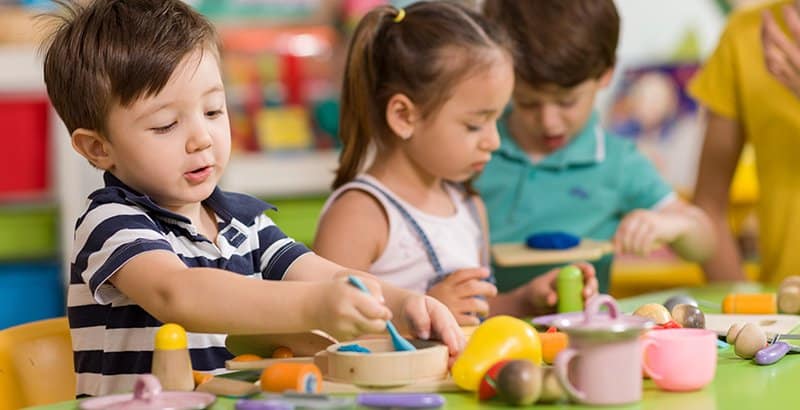 By teaching arithmetic, language and environmental studies with modern and progressive techniques of Montessori materials, students at Cambridge Montessori Pre School get into formal schooling set up as per the national educational guidelines.
Understanding the age-specific concepts by actively participating in Montessori Labs ensures their analytical abilities, probing techniques, personality and individuality is at par with the global Montessori students. Reading, writing and speaking becomes easy for kids with the help of our advance curriculum devised with the input from our international experts on Montessori.
The kindergarten year is a culminating year of our preschool program. Kindergarten students continue working each morning on their lesson plans as well as socializing with and mentoring younger classmates. As leaders in the classroom, kindergartners enjoy privileges that come with being the eldest and most experienced students.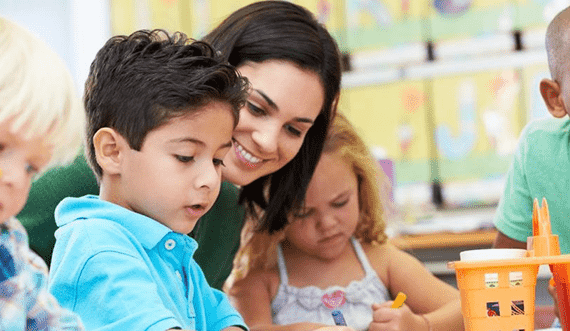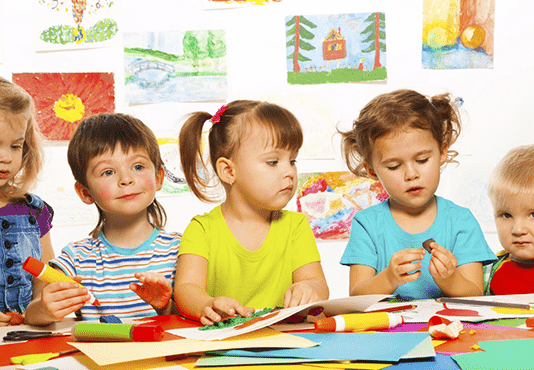 Our UKG program provides a challenging learning environment designed to stimulate curiosity and support moral, physical and intellectual development.
This warm and exciting educational environment features a hands-on experiential approach to learning. This enables the student to move from simple to complex tasks and from concrete to abstract ideas whether in math, science, language or any other area. The Kindergartners continue their music studies along with physical education. The student leaves the Montessori program with the self-concept of a capable learner and contributor and with an optimistic vision of his or her own future.
Mind Lab @ Cambridge Montessori Pre School is an innovative workshop to instigate young minds to think beyond and expand their horizon of learning. It works on their grey matter and challenges their own limits in a scientific manner. In our methodology for the development of thinking abilities and life skills in kids through strategy games, our mission is to prepare the next generation for the complex challenges by virtue of strengthening a broad range of cognitive, emotional and social skills by teaching how to think reflectively and by encouraging the kids how to learn. We at Cambridge Montessori Pre School provide the best trainers, equipment, environment and a new vision of life from the very starting of their life to lead towards success and create history for themselves.
IN MIND LAB, WE TEACH VARIOUS SUBJECTS LIKE:
Cambridge Montessori Teacher Training Institute is one of the unique places where Dr Maria Montessori's concept of early childhood training is given with utmost sincerity. The curriculum and the entire program are structured keeping the child's development in mind. Various experts from India and globally have contributed to creating this world-class program and we are supported by various Montessori bodies/associations.
Be ready to fulfill your dream and become a " Montessori Teacher"!
With so much positive energy and drive by the current government and their emphasis on turning around the education system in India, we are poised to take a giant leap in early childhood education. A country with a powerful 1.3 Billion population with 65% of citizens below 35 years of age, a golden period has arrived for us. It opens lots of opportunities in the education sector and to be precise "Teaching Jobs". The preschool segment is facing a complete makeover as parents are now looking at value for money. Their aspirations have gone up and so is the challenge for early childhood educators.
India needs more trained teachers and support staff for early childhood education as the competition is cut-throat. We also see that parents are slowly moving on to true Montessori experience as being followed across the globe. This is turning more preschools into the Montessori environment and hence our country needs a huge number of Montessori teachers who are properly trained to handle children of tender age.
Advance Certificate - Montessori Teacher Training
Advance Certificate - Montessori Teacher Training